Standardized Training
From students to multi-salon owners and everyone in between, streamline your product knowledge and get to know Pink Film Hard Wax - directly from the source!

This course will bring you:
Full-body wax tutorial (Includes Brazilian)

Increase your confidence with every service

Enhanced knowledge & expertise

100% online certification



What's Included?


Pink Film Overview
Learn which clients might be right for this formula, which services it works best for, and view tutorials on how to get the most out of your wax and the best techniques for application.


Full Body Waxing
Our Pink Hard Wax course features a full body waxing tutorial so you know how best to utilize this staple formula on all body areas. 


Brazilian Waxing
This segment is perfect for those looking to use Pink Hard Wax for their future Brazilian services, or for those who need a refresher on best Brazilian techniques and practices.

Pink is Your New Go-To
Pink Film Hard Wax is all about removing the finest hairs from hard-to-reach areas or reactive skin with ease. Get professional tips & tricks for all things application, technique, and client care with this complete course.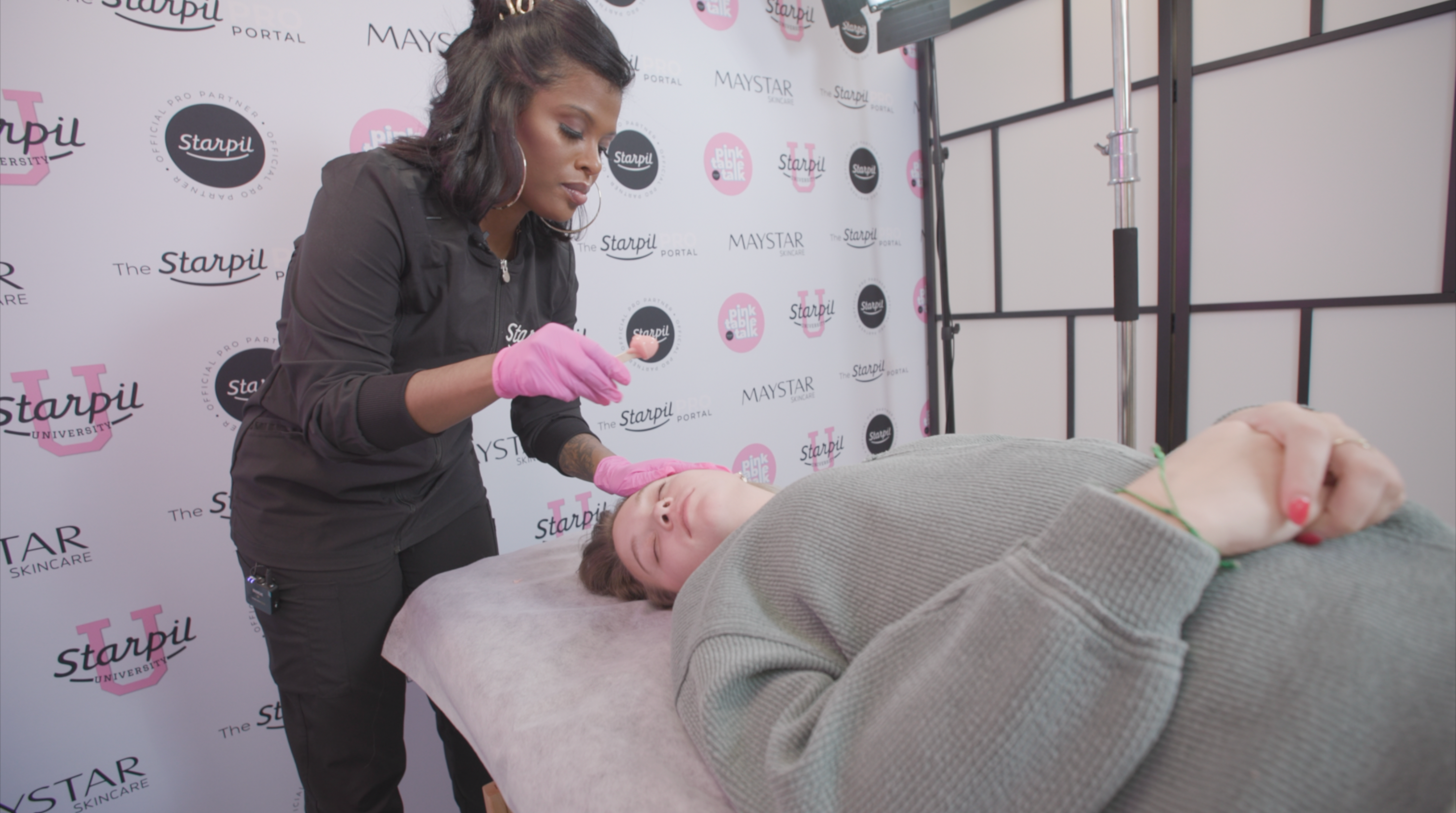 This course is taught by Starpil Brand Educator Taylor Wilson.

As a licensed esthetician with over 5 years of experience as a salon owner and waxing professional, Taylor has made it her mission to enhance the knowledge of her fellow professionals with tutorials by partnering with the brand that sets the standard for professional waxing. 

Taylor has created waxing detailed courses ranging from Starpil Wax product knowledge, to complete service tutorials, pro tips, and more to inspire and help her fellow licensed professionals succeed and reach their goals.


FAQs
What is Pink Film Hard Wax?
Pink Film Hard Wax is a creamy wax formula designed to provide clients with complete hair removal while soothing and nourishing reactive skin or helping those with circulatory problems.
This formula grips even the finest or hardest-to-reach hairs with ease, which makes it perfect for intimate or facial waxing. 

How will this course benefit me and/or my staff? 
Standardize your or your salon staff's training in full-body waxing or Brazilian waxing with Pink Film Hard Wax through this convenient, 100% online course.
This in-depth product knowledge and the complete tutorials included will ensure that you're providing waxes with the right techniques and that you're using Pink Film to its fullest potential. 


How will this course enhance my business?
Having the best formulas and the best techniques and knowledge to apply them to client services will improve client results and experience.
Standardizing your training for yourself or for your salon employees will also ensure that your salon provides consistent results every time.